After the July 31st trade deadline, I have taken some time to think about the moves made by each team and whether this move helped them or hurt them. A lot of big name players were moved during this year's deadline such as Cliff Lee, Roy Oswalt, Dan Haren, Lance Berkman, Kerry Wood, and Chad Qualls.
Winners
1. New York Yankees-
How this kills me to talk about one of the most hated teams in baseball, I must admit that they made 2 big moves to help them possibly win another World Series this year with the acquisitions of Lance Berkman and Kerry Wood. Lance Berkman will take over the role of Designated Hitter for the Yankees and will help fill this very important role that Nick Johnson (Who is presumed to be done for the season) has failed to do. Berkman who as I write this is hitting with a Batting Average of .243 and has hit 13 homeruns and driven in 50 RBI's. Another advantage with Berkman is that he is a switch hitter so it doesn't matter who pitches. Now on to the RHP Kerry Wood, he will help fill that setup role for closer Mariano Rivera that Joba Chamberlain has been struggling with. Wood has just gotten back of the DL the day he was traded so his numbers arent all that great but he is a solid pitcher who can help eat up those innings when the Yank's are down. Wood has an ERA of 6.00 with 21 Strikeouts and a WHIP of 1.67. These two moves improve the already dominant Yankee squad but this should help them in the post season.
2. Tampa Bay Rays- The Rays added a key piece to the their bullpen with the trade for Chad Qualls from the Arizona Diamondbacks. Qualls will help ease some of the pressure put on Rafael Soriano. Although Qualls numbers arent that great this year(8.01 ERA and 1.96 WHIP) he is a two-time all star. He also brings a closing role with him seeing that he had 12 saves with the rebuilding Dbacks. Although the Rays have competition with the Yankees in the AL East, they are the favorites to get the Wild Card and don't count them out quite yet with the 2nd best record in the MLB.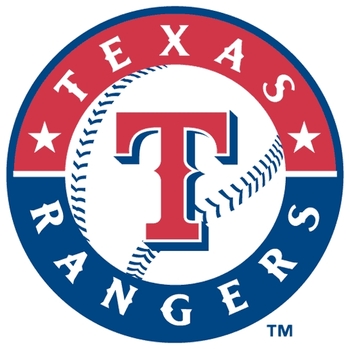 3. Texas Rangers- The Rangers added the Lefty Ace Cliff Lee to their rotation to help them secure a playoff spot and from last year's playoffs possibly the kyrptonite to the Yankees. Lee sports a nice 2.51 ERA with 9 wins, 118 Strikeouts and a WHIP of 0.92. With Slugger Josh Hamilton on pace to make a run at the AL MVP, this addition can help the Rangers make a run in the playoffs.


Losers
1. Arizona Diamondbacks- Well we can certainly say that the Diamondbacks wont have a run at the playoffs for the next 3-5 years. The reason for this is trading away half of their pitching staff who are fairly young and the best they have. Dan Haren who was the ace for the Dbacks was traded to the Angels for Joe Saunders and other players. With Brandon Webb on the DL now the Dbacks dont have an ace to rely on. Edwin Jackson who threw a no hitter was also traded. He was second in command to Haren.

2. Philadelphia Phillies- Some people might say that the trade for Roy Oswalt is smart but I think it was a stupid trade. First off the guy is 32 years old and they traded away J.A. Happ who is only 27 and is just starting to become a decent pitcher. Another reason why this move is dumb is that this now eats up another $15 Million that could have been used to resign Cliff Lee (Mind you he only wanted $9 Million) or could have been used to resign Jayson Werth or sign Carl Crawford in this offseason but now they dont have the money to do much to improve their team. Only positive thing about Oswalt is that he is another strong pitcher to help the Phillies in the tight NL East race.

3. Minnesota Twins- The Twins had the chance to get Cliff Lee and Dan Haren but wouldnt give up the prospect everyone wanted. I mean you have to give a little to get a little. I mean this year they had no shot in the AL Central but next year they could have been a contender with an ace like one of those. The Twins had the same oppurtunity last year with Lee but again didnt want to give up the prospects.